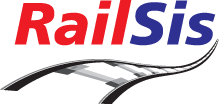 Comparison of Stray Currents and Rail Voltage Profiles between 750 VDC And 1500 VDC Power Supply Systems Using Simulation

Authors:

M. T. Söylemez and S. Açıkbaş

Conference:

IEE Int. Conf. on Railway Engineering (ICRE'05)

Location:

Hong Kong

Date:

March 2005

Keywords:

Stray currents, traction, simulation

Abstract:

This paper provides a view of comparing stray currents and rail voltages (touch potentials) between 750 VDC and 1500 VDC power supply systems by the help of computer simulations. Different earthing strategies including totally floating earth, directly connected earth, diode earth and floating earth with rail potential control devices (RPCD) are taken into account during simulations. In particular, the case study of Üsküdar – Ümraniye metro line that is planned to be built in Istanbul is presented.