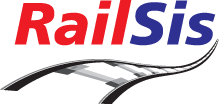 Upgrading the Rolling Stock – Its Effects on the Traction Power Supply System

Authors:

S. Açıkbaş and M. T. Söylemez

Conference:

IEE Int. Conf. on Railway Engineering (ICRE'05)

Location:

Hong Kong

Date:

March 2005

Keywords:

Traction, simulation, rolling stock, power

Abstract:

There is a need for a detailed study to understand the effects of a major modification work on an existing rail transit system. Newly manufactured rolling stocks require more motive power compared to old versions used in existing lines. This situation poses a problem for the operating company: will the existing power supply system be sufficient for these new rolling stocks? If not, what improvements could be done to overcome this problem.

In this paper, a case study for upgrading rolling stocks, which was carried out in Istanbul Street Tramway system in Spring 2004, will be presented.